DESIGNED BY WOMEN FOR WOMEN
Imagine wearing a really tight dinner jacket. Then imagine putting a twenty-centimeter-long metal pipe with a diameter of 2 centimeters in the jacket's breast pocket. How would that feel? Definitely not comfortable and it would probably also limit your movements. So, we developed Athena; the first ever inflatable lifejacket designed for women.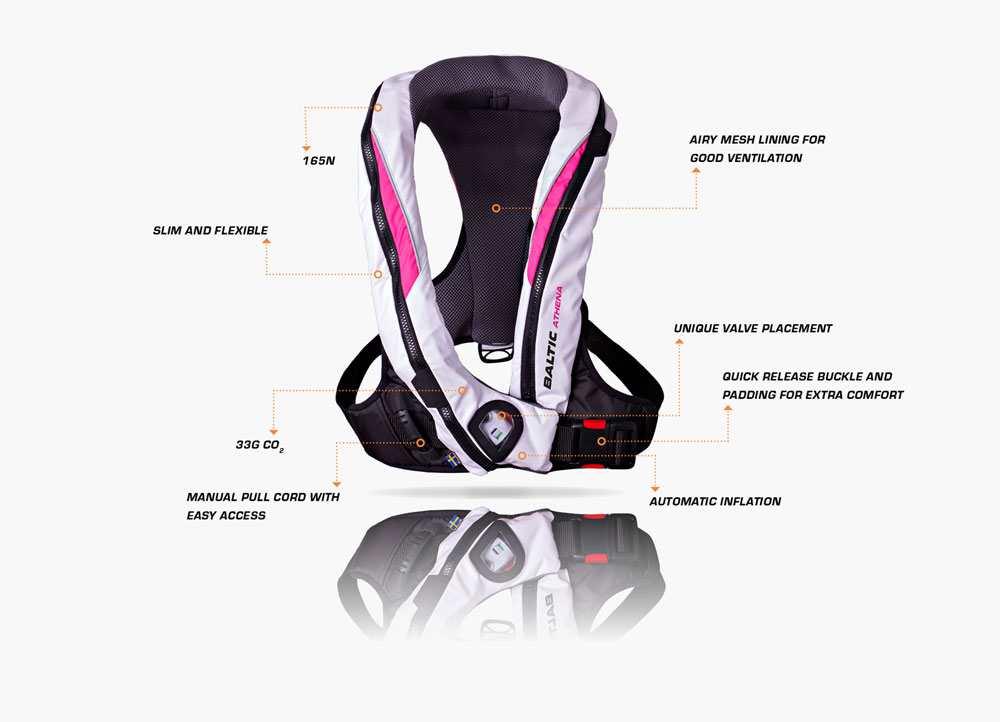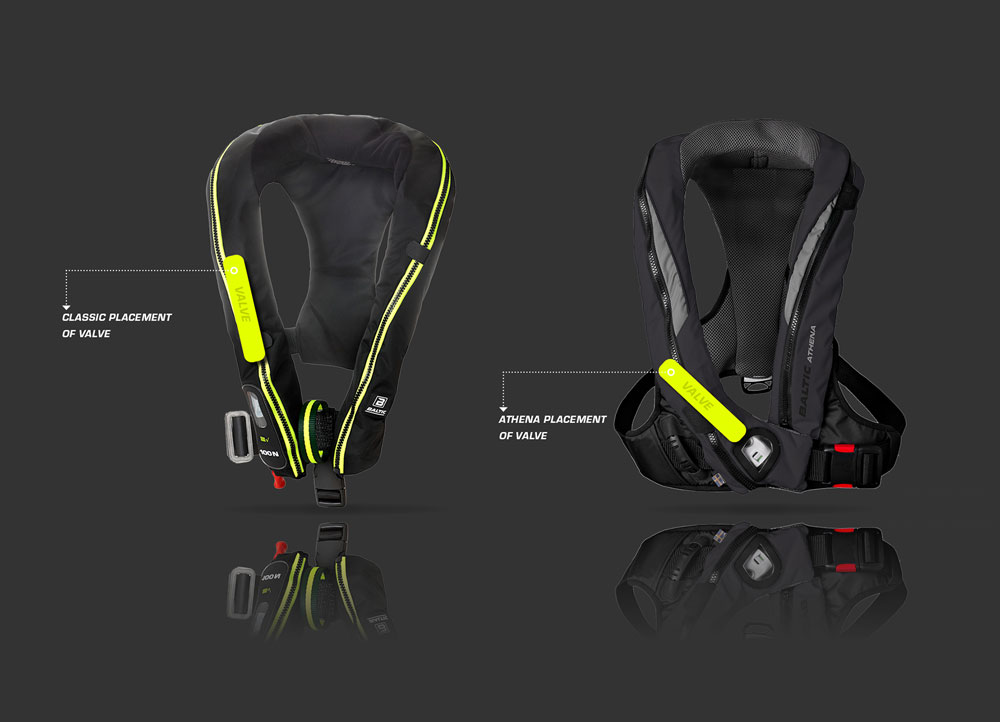 By placing the valve horizontally under the bust, the lifejacket gains a better fit and distributes the weight more evenly over the shoulders. Combined with good adjustment possibilities it results in a neat and flexible model regardless of body shape. Athena is also lightweight, easy to put on (you don't have to thread it over your head) and easily closed with a padded velcro and buckle.
Athena lifejacket has a:
comfortable fit
balanced weight distribution
neat and slim design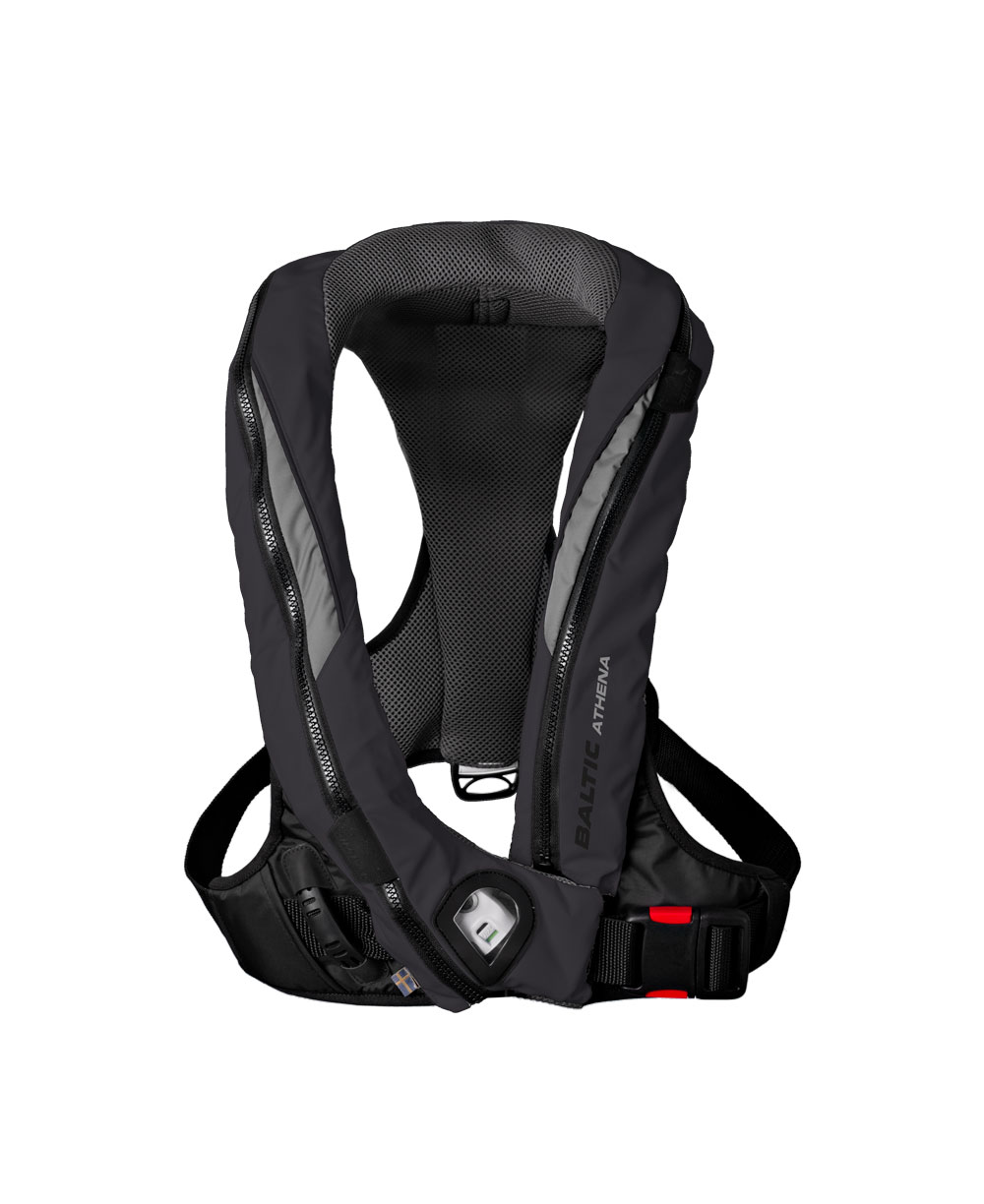 Athena black
Art nr: 1655
Size: 40-120kg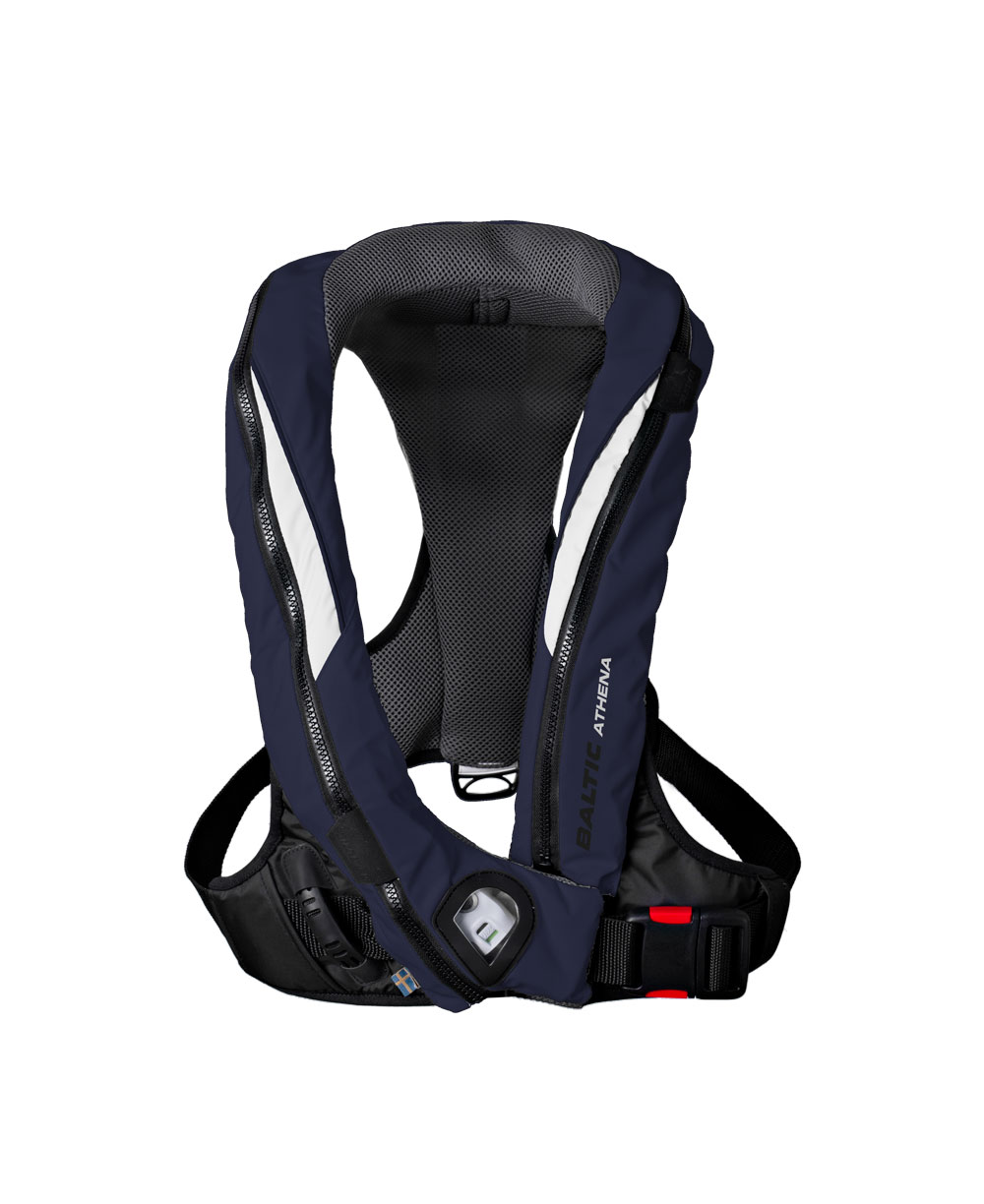 Athena navy
Art nr: 1656
Size: 40-120kg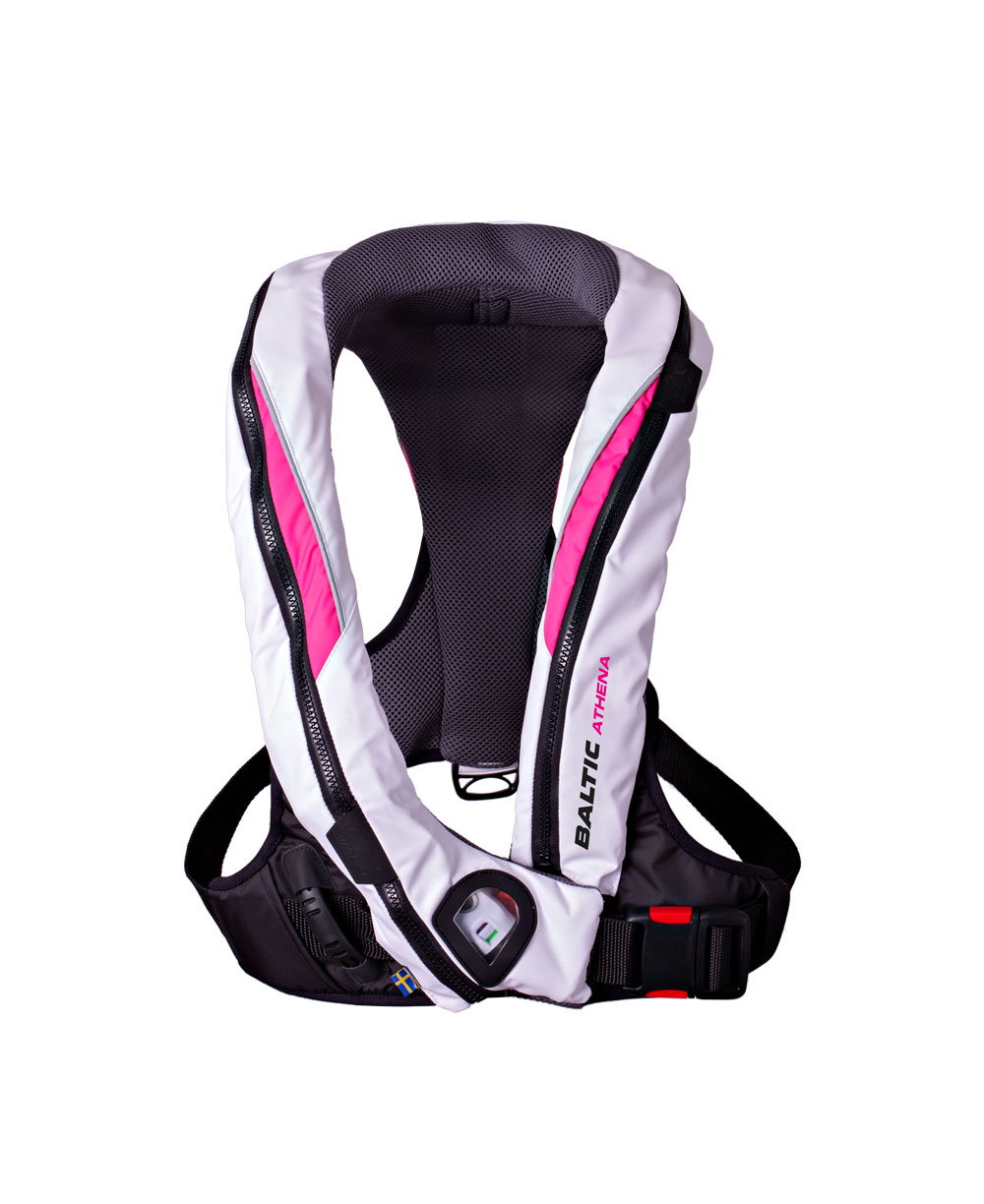 Athena white
Art nr: 1657
Size: 40-120kg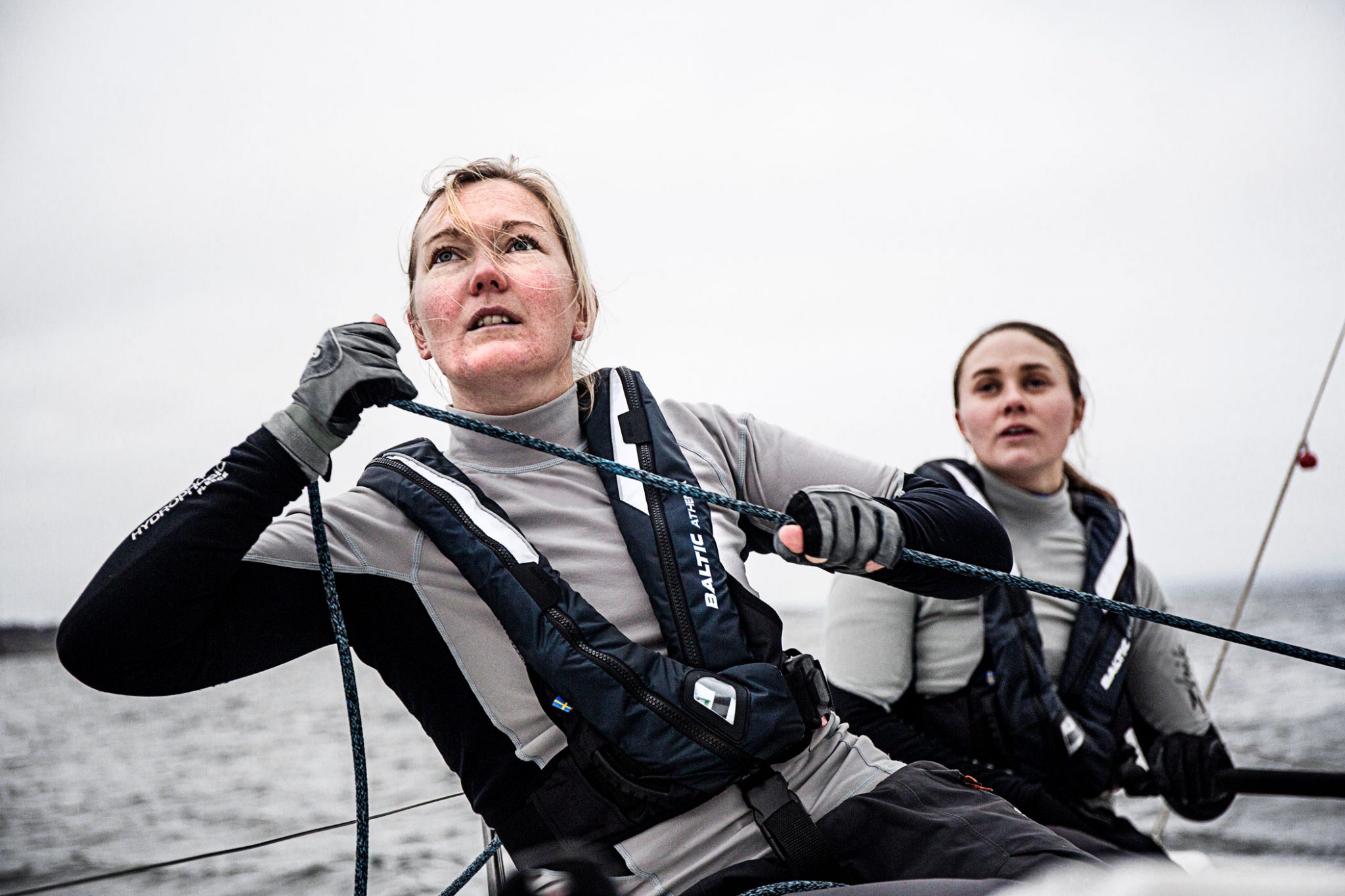 Baltic inflatable lifejackets are made to make life onboard safer. That's our starting point. They also need to be as comfortable as possible and give our customers freedom of movement. In short, we want our customers to be safe and feel free for hours on end.
We never compromise with your personal safety.
OPEN BOAT

60%

60%

HOLIDAY BOAT/CRUISER

60%

60%
MATCHRACE

80%

80%

OFFSHORE OSR

0%

0%

HOLIDAY BOAT/CRUISER

70%

70%